ESG
Initiatives for Environment
Implementation of other measures for energy saving and CO2 reduction
INV promotes the following environmentally friendly renovations in our portfolio.
Introduction of large-scale energy-saving equipment (cold/hot water generator, hot water heater, etc.)
Water saving by recycling pool drainage
Introduction of LED lighting
Introduction of the water-saving type toilet
Installation of a water-saving shower
Installation of gas cogeneration, inverter, etc.
Initiatives by Hotel Operator
Mystays Hotel Management Co., Ltd. (MHM), the main operator of INV's domestic hotel portfolio, has implemented various initiatives for Energy Conservation and CO2 Reduction.
Eco-friendly plan at hotel "ECO-Plan"
Encouraging guests to use eco-friendly plans by lowering the price of plans that do not require linen exchange when guests stay 7 consecutive nights
Conducted energy-saving checks
Reducing CO2 Emissions from Food Transportation at Hotels (Hotel Epinard Nasu)
Contributing to CO2 reductions by cooperating with farmers and dairy farmers in Tochigi Prefecture to reduce the procurement from prefectures other than Tochigi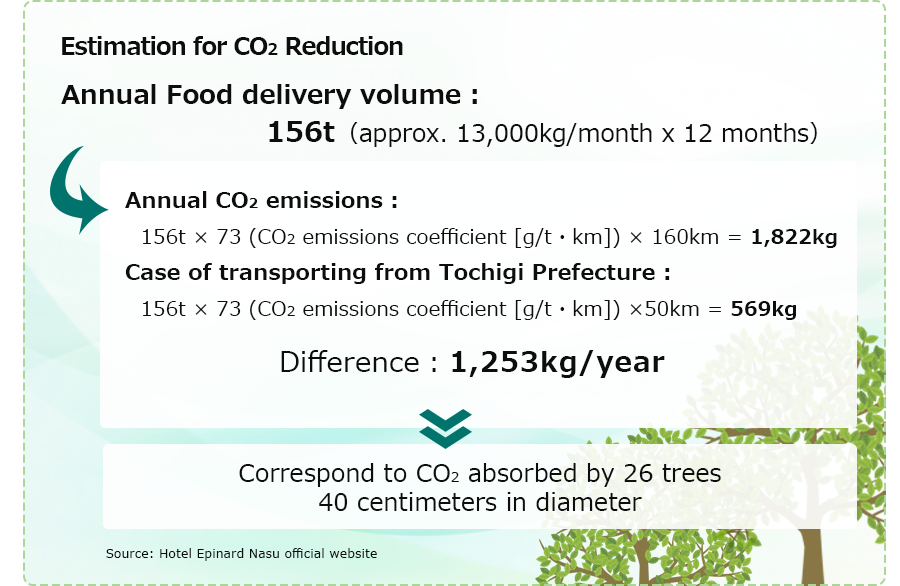 Initiatives for Social
Contribution to Disaster Prevention
Designated as "Tsunami Evacuation Building*"
Buildings designated by municipalities in advance as an emergency evacuation site for local residents to evacuate temporarily when a Tsunami inundates an area, in areas where it is considered difficult to evacuate due to time delay from the occurrence of the earthquake to arrival of the Tsunami considering geographical conditions
Participation in Local Activities (Hotel Operator)
Mystays Hotel Management Co., Ltd. (MHM), the main operator of INV's domestic hotel portfolio, has implemented various initiatives to contribute to local communities in many areas.
Clean-up activities of the surrounding roads and rivers
(Hotel MyStays Matsuyama)
Official partner agreements to support community-based sports club teams
(Hotel MyStays Haneda)
Support and cooperation for community festivals, community disaster prevention activities, and public health activities
(Hotel MyStays Kanda and many others)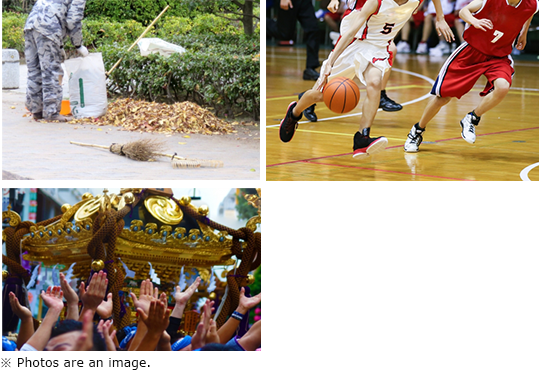 Local Production for Local Consumption in Food Procurement
(Hotel Epinard Nasu)
Supporting local agriculture and contributing to the promotion of food education by using food produced in Tochigi Prefecture, where the hotel is located, for ingredients at restaurants in the hotel.

Developed "Nasu-no-Uchi Boxed lunches (abbreviated as "Nasuben")" using foodstuffs produced in Nasu, including Nasu Wagyu (Beef), Koshihikari (Rice), Shirobijin-negi (Onion), Nira (Chinese chives), Spinach, Apples, Udo (Wild plants), Carrots, and Milk.
Asset Management Company Initiatives for Employees
We, the Asset Management company, place among the top priorities of business management the establishment of a comfortable work environment and organization that promotes the physical and mental health of executives and employees. We have made various initiatives to establish an environment that promotes personnel evaluation and benefits in order to maximize the abilities and motivation of every employee which leads to the achievement of sustainable growth.
Regular performance appraisals and feedback processes
All employees set an annual goal following an interview with their reporting supervisor. We conduct personnel evaluations at the end of the fiscal period after an interview with all employees to look back on their performance and provide feedback on the evaluation results. The result of those performance reviews are reflected in employees' compensation. We have established a transparent personnel evaluation system through regular measurement and feedback processes.
Respect for human rights and promotion of diversity
We accept differences in diverse professional abilities and values as well as paying respect to positive heterogeneity in order to maximize the abilities of each individual employee. We aspire to achieve sustainable corporate growth while creating additional value.
*

We are accelerating our drive to promote successful careers for women and develop an environment in which they can fully demonstrate their abilities.
As of the end of CY2019
Total Number of people
(Number of Females)
Female Ratio
5 (0)
0.0%
20 (14)
70.0%
General Managers (Note)
7 (3)
42.9%
(Note)

General manager and Staff General Manager
Initiatives for health and well-being of each employee
We have established various benefit programs listed below to support each work/lifestyles of employees.
Childcare leave (including shortened work hours for childcare)
Family care leave (including shortened work hours for nursing care)
Family care leave to care for children
Monetary gifts for congratulations, condolences, etc.
Service provided by an employee benefits services company
Premium Friday (early-out once a month)*
No overtime on Wednesdays*
Off-peak commuting or remote working in case of emergencies such as infectious disease outbreak
*

We implement Plan Do Check Action cycles to ensure that management regularly reviews the implementation rate of the system and improves the implementation rate for Premium Friday and No overtime on Wednesdays.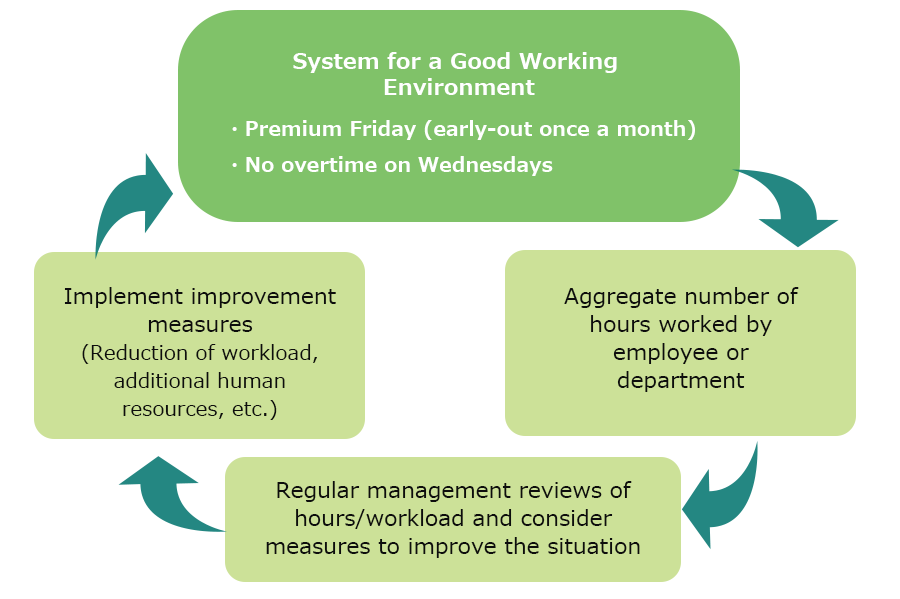 FY2019
The implementation rate of Premium Friday (Note 1)
51.4%
The implementation rate of No overtime on Wednesdays (Note 2)
Zero hours overtime
22.4%
Less than 60min. overtime
58.2%
Calculation is based on the period excluding from February 26, 2020 to March 31 2020 since we implemented Off-peak commuting for the period due to the spread of the Covid-19 and Premium Friday was not applied.
Calculation is based on the employees excluding absent ones on the day for No-Overtime-Working.
Other Initiatives for Employees
Cover the expense of getting or renewing qualifications
Prohibit discrimination and harassment (Defined by compliance rule)
Establish the external contact office for the internal reporting and protect the whistleblower
Initiatives for Governance
INV entrusts the asset management to its asset management company, Consonant Investment Management Co., Ltd. (CIM).
Please refer to the link below for CIM's decision-making process.
https://www.invincible-inv.co.jp/en/profile/amcompany.html
With regard to transactions with "sponsor-related parties," INV and CIM strictly manage conflicts of interest and strive to ensure compliance and transparency.